"May the Lord Vighna Vinayaka remove all obstacles and showers you with bounties."

Happy Vinayak Chaturthi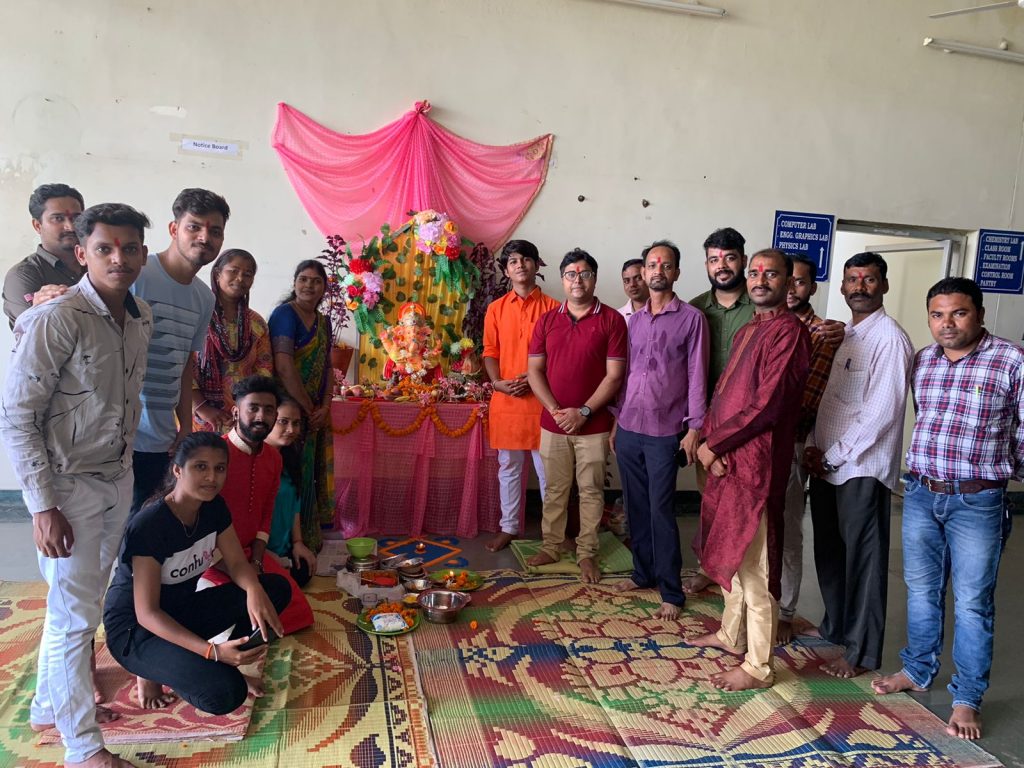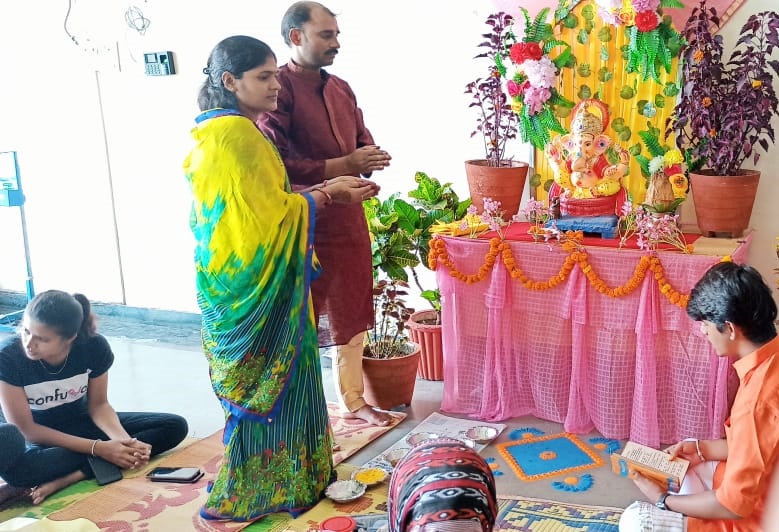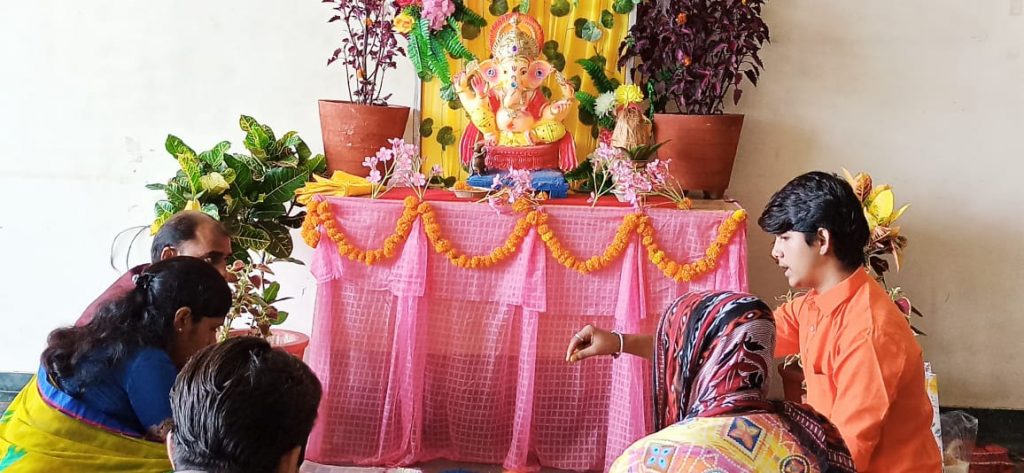 Ganesh Chaturthi takes place in the month of Bhadra, according to the Hindu calendar. Lord Ganesha is a symbol of wisdom, luck, and good fortune. Lord Ganesha is the god of wisdom and success. Vinayaka Chaturthi is celebrated for 10 days and involves bringing an idol of Lord Ganesha home. On the tenth day, the idol is immersed into the water and the ritual is known as Visarjan.
In a reverential Manner, ICFAI Raipur celebrated the Vinayak Chaturthi at its campus. MBA students 2020-22 Batch, took active participation in the event and conducted in an unflinching way.